Join our remarkable team!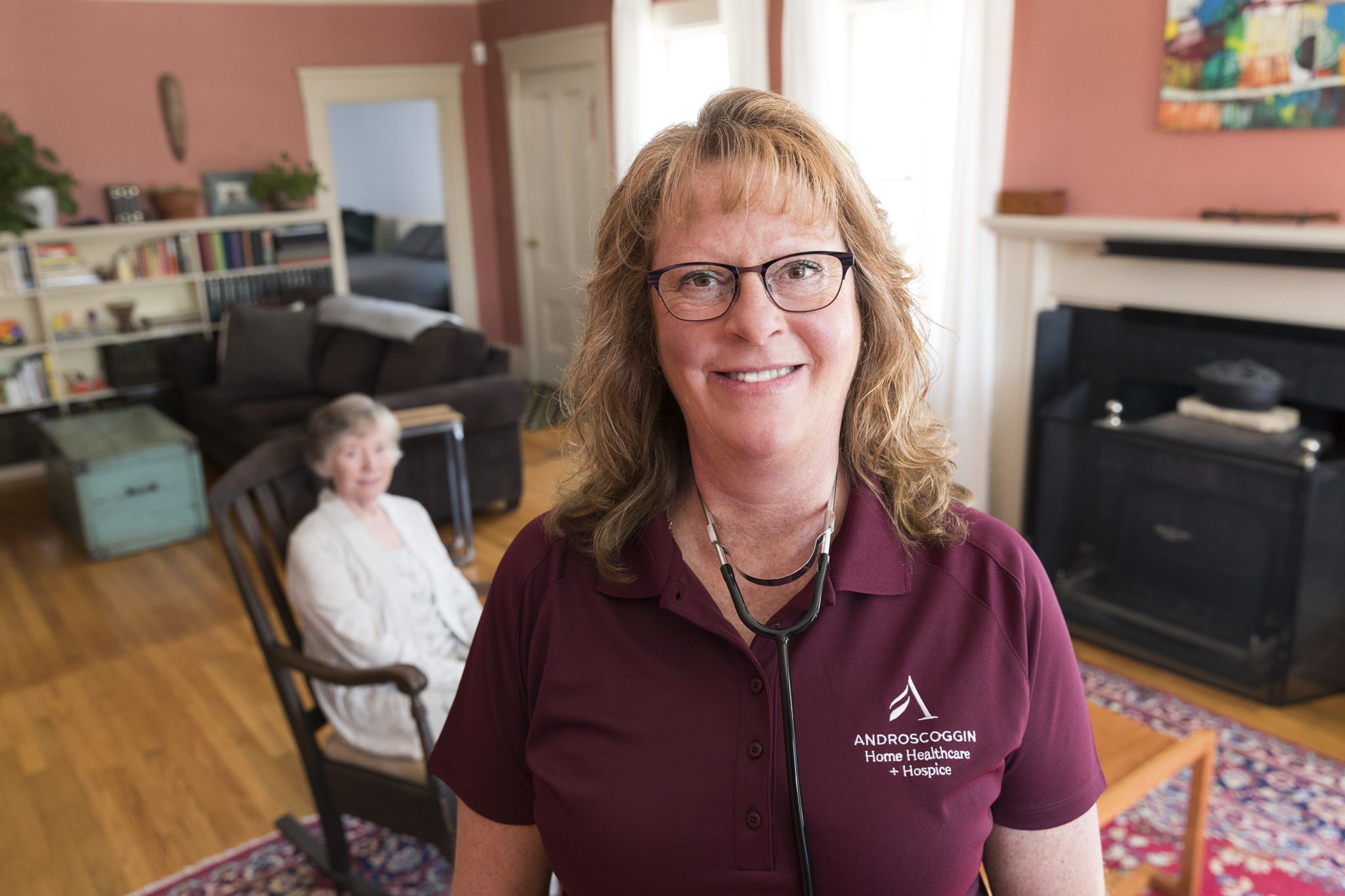 Are you driven by a passion to help others? Are you willing to positively impact people's lives every day? Do you want to join a culture of teamwork, respect, and compassion dedicated to providing the highest quality patient care, where we always put the patient first?
Our team brings expert medical care to patients within the comfort of their own home and community – providing what we call "health care as it should be."
---
Androscoggin is committed to taking all necessary precautions and actions to actively reduce the risk of further transmission of COVID-19 while we continue hiring to meet the needs of our community.
To comply with CDC guidelines, Androscoggin will be utilizing phone screenings and interviewing applicants via webcam when possible.

---
"Home care challenges me everyday to think outside the box. I have learned so much in my time with Androscoggin. I love working for an organization that encourages personal growth, ingenuity, and lifelong learning." – Katie, RN
---
We may be on the road, serving more than 150 Maine communities, but we are united in a dedication to make a meaningful difference. Work with us and experience the impact and fulfillment of providing life-changing patient care.
Benefits
Androscoggin Home Healthcare and Hospice proudly offers comprehensive benefits packages to our employees. It is our intention to support the well-being of each employee to the very best of our ability.
Health and Dental Insurance
Flexible Spending Accounts
Life and Disability Insurance
403(b) Plan with matching contributions
Long Term Care Insurance
Tuition Reimbursement
Employee Assistance Program
End-of-Life Leave Benefit
Emergency Car Repair Loans
Generous Earned Benefit Time Policy
Not all employees will qualify for the above benefits. Benefits are subject to change any time. Compensation is structured on an individual basis, determined by experience, qualifications and the responsibilities of the position being filled.

Best Places to Work Designation
We are proud to have been designated a "Best Places to Work in Maine" employer five times and counting. The award is dedicated to identifying and recognizing Maine's best employers based on an organization's or business' policies, practices, and benefits, as well as employee satisfaction. We are honored by the distinction.

---
"I love working here because I believe our staff, volunteers and Board of Directors care about our patients and our community. Everyone is passionate about their work. It is evident in everything we do; from intake, to direct care, to billing, to our fundraising events. I have worked in home care and hospice for 35 years. The last 14 at Androscoggin Home Healthcare and Hospice have been the best and most rewarding of my career." – Kathy, Finance
---
Equal Opportunity
In accordance with the law, the Agency has an established policy of equal opportunities for all persons without regard to sex, race, color, religion, national origin, marital status, age, and sexual orientation or Vietnam Era/Disabled Veteran status. The Agency will not discriminate against the disabled applicant who may be capable of performing the essential requirements of the job with reasonable accommodation. In addition, Androscoggin Home Healthcare and Hospice strives to create a work environment free from all forms of sexual harassment and intimidations so that employees may function effectively and without fear in an atmosphere conducive to good business operations.